News

Citrus fruit on display in Cannero Riviera
17 and 18 March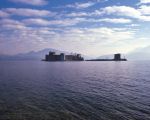 Entirely devoted to citrus, the show "Gli Agrumi di Cannero Riviera" (Citrus fruit of Cannero Riviera) will be held on 17th and 18th March 2012 and will involve visitors with numerous events dedicated to fans of these plants but also to children.
Absolute novelty of the 2012 edition is the inauguration of the "Citrus Park of Cannero Riviera", funded by the Municipality of Cannero Riviera and the Piedmont Region.
During the two days we can enjoy special menus in all restaurants of Cannero Riviera, obviously based on citrus.

Special offers in the hotels of the town during the weekend.
Contact
Cannero Riviera Tourist Office
E-mail:
Web:
http://www.cannero.it