Event

Dragon Boats on Lake Maggiore

11 May 2012
Baveno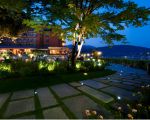 After ten moths of attentive planning, Verbano Events organised, for the world's foremost makers of forklift trucks and warehouse handling equipment, a half day Team Building with Dragon Boats on Lake Maggiore for 120 guests at the Grand Hotel Dino in Baveno.
The clients feed back:
"The Dragon boat was a real success....the Customer Services Conference is over and we would like to thank you for the cooperation. We talked to the magagement who was very happy with the whole event and all programme parts. She mentioned that almost every guest participated in the Dragon Boat Race and all in all it was the best event ever. The weather was the icing on the cake! So once again: Thank you for your effort, the great job and professional realization!
We hope to see the nice area at Lago Maggiore ourselves the next time!"
Contact
Verbano Events
Web: