Green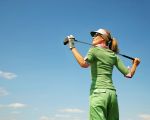 The surrounding area of the Lake Maggiore is the ideal place for playing golf.

Not only green areas made of woods and pounds, but also breathtaking views invite you to come and play in the numerous golf clubs of the Lake Maggiore.

In the Borromean Gulf and in the Upper Lake Maggiore areas, the Alpino Golf Club and the Pian di Sole Golf Club enjoy Italiy's most characteristic spots, while the Bogogno Golf Club, in the Novara Hills, offers nature loving golfers easy access to other splendid destinations like the Ticino Park, Lake Orta and Lake Maggiore.

Finally, on the Lombard shore of Lake Maggiore, all the holes of the Varese Golf Club are surrounded by a superb variety of trees, and provide enchanting glimpses of Lake Maggiore, Monte Rosa.